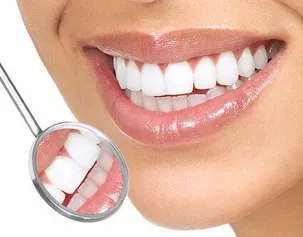 Choosing The Right Cosmetic Dentist In Pittsburgh, PA
A dentist can help restore your smile, but a cosmetic dentist can make it more beautiful too. The Dentists At Mercy in Pittsburgh, PA offer a wide range of dental services, including cosmetic dentistry procedures to give you an outstanding smile. You want a cosmetic dentist who offers all of the cosmetic dentistry procedures you want.
Cosmetic dentistry is also cutting-edge, so you want a cosmetic dentist who uses state-of-the-art materials and technology and keeps up on all the latest trends, information, and techniques. One of the most important things to consider when choosing a cosmetic dentist is how comfortable you are discussing your needs and wants with them. You want someone who listens to what you want. You will be spending some time with your cosmetic dentist, so you want a caring, considerate person who values taking care of your smile.

Our Pittsburgh Cosmetic Dentists offer:

What Cosmetic Dentistry Can Do For You
The Dentists At Mercy can help you have a new smile and a new look. When you visit our Pittsburgh, PA dentist office, x-rays and a full dental examination will be performed. Typically, any painful dental issues are taken care of first. Cosmetic dental procedures work best when performed on a healthy smile. After any issues are taken care of, your cosmetic dentist will ask you what bothers you about your smile, and how you want your smile to look.
After a full consultation, work on your new smile starts. Whether you want teeth whitening, veneers, bonding, or other dental services, your new smile awaits!
Cosmetic Dentistry Can Restore:
Broken, damaged teeth
Cracked, chipped, worn-down teeth
Missing teeth
An aging, yellowing, dull smile
Stained, discolored teeth


The right cosmetic dentistry treatments can transform your smile and boost your confidence. Call The Dentists At Mercy at

(412) 732-7227

to schedule a consultation with our Pittsburgh, PA cosmetic dentist.