Orthodontist Pittsburgh, PA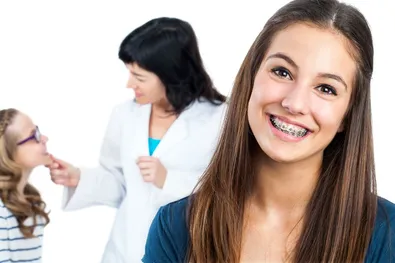 Find out how a Pittsburgh orthodontist can help you meet your smile goals.
While there are certainly dentists that offer orthodontic treatment, they don't provide the same expertise and knowledge that an orthodontist can. The Dentists At Mercy In Pittsburgh, PA specializes in providing patients of all ages with the orthodontic care they need to properly align teeth while correcting bite problems. Read on to learn why you will want to consider turning to an orthodontist if you are interested in getting braces or Invisalign.


Orthodontists Have Specialized Knowledge
Not only has an orthodontist completed dental school, but they also undergo additional years of training in order to provide orthodontic care. In addition to the years of training, all an orthodontist does, day in and day out – is provide expert orthodontic care. Unlike a general dentist who is a "Jack of all Trades", an orthodontist's sole focus is on the proper alignment of your teeth and jaws. This means that our orthodontists understand the inner workings and complexities of dental, jaw and facial development and how to fix certain issues to ensure a proper bite and perfect smile on a much more advanced level than a general dentist can.


Address Bite and Misalignment Issues
Our team of Pittsburgh orthodontists are experts when it comes to straightening smiles. Not only does a straight smile give you confidence and improve your appearance, it also offers health benefits. Our dentists and orthodontists have been trained to be able to understand the unique issues you are facing and determine the most effective treatment plan to give you the smile you want while also correcting common problems like crowding and gaps between teeth.


Provide the Ideal Orthodontic Treatment for You (or Your Child)
By understanding each patient and their lifestyle, habits and needs we can also provide them with the most efficient orthodontic treatment for them. Furthermore, orthodontic treatment is a process that involves multiple stages. This means you want an expert like our orthodontist, who can walk you through the entire process, from the placement and removable of braces to the retainer phase. We ensure that once your teeth are straight that your results last.
Interested in what braces or Invisalign can do for you or your child's smile? Schedule a consultation with our Pittsburgh, PA orthodontist! Call The Dentists At Mercy today at

(412) 732-7227

to book an appointment.